Setup Gmail for Email Alerts
In order to send email alerts from your Gmail account within MotiveWave you will need to follow the steps outlined below.
Login to Gmail and select your Google account from the top right side of the page, a drop down menu will appear and you can then select My Account.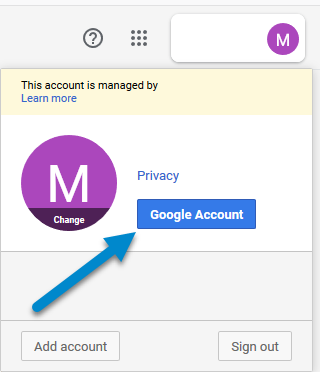 From here select Security from the menu on the left.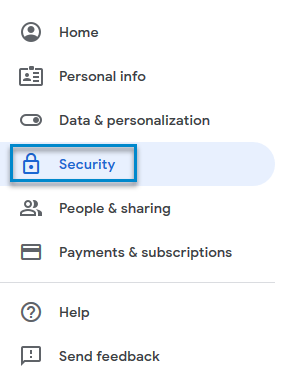 In the section titled Signing in to Google you will need to make sure two factor authentication is turned off (it should be off by default).

Now scroll down to the section titled Less secure app access, you will need to turn on access to less secure apps for your Gmail to work with MotiveWave.

Now in MotiveWave go to Configure > Preferences > Email and enter the settings as seen in the image below, substitute username@gmail.com for your Gmail address. Port 465 is for SSL and port 587 is for TLS. You may need to restart MotiveWave for the changes to take effect.