Hi, so I'm comparing MW data to Sierra Charts for order flow, and I'm seeing weird values for past bars, live bars seem to be ok:
This is how it looks on MW: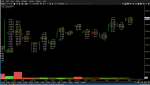 And this is how it looks on Sierra: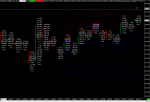 Look at all the 0s from bars before 14:30, not sure what is causing this. I'm using the Rithmic data feed.
Bar settings are these: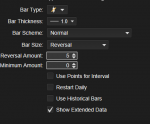 Maybe I'm missing some configuration or something?