Joined

Nov 12, 2021
Posts

5
Likes

1
Hello everybody,
I can't figure out how to activate the hours that is missing in my data.
I have a gap from midnight to 10am.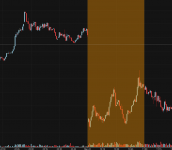 Someone knows how to fix that ?
I imported data for this instrument, there where all the data corerctly.
by the way, it only works in replay mod, otherwise all the other timeframe than Daily got the "No Data Available" error message.
Thanks in advence for your help, if I manage to find it I'll write it here.